Congrats to the 8th Grade Germantown Hills Warrior Volleyball team on their 2023 IESA 3-A State Championship! Our State Champion volleyball team will have a fire truck escort home tonight. Please join us in welcoming back our Warriors! They should be here around 7:45pm. We will meet at the middle school doors.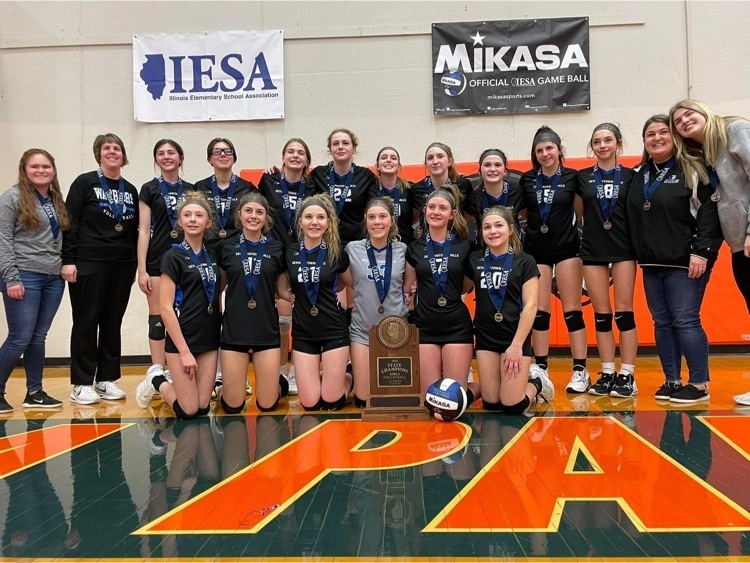 SAVE THE DATE for the 26th Annual Germantown Hills Educational Foundation Golf Outing on Thursday, June 8th! For more information, please contact Stacy Tellor at 383-2121 opt. 4 or
tellors@ghills69.com
.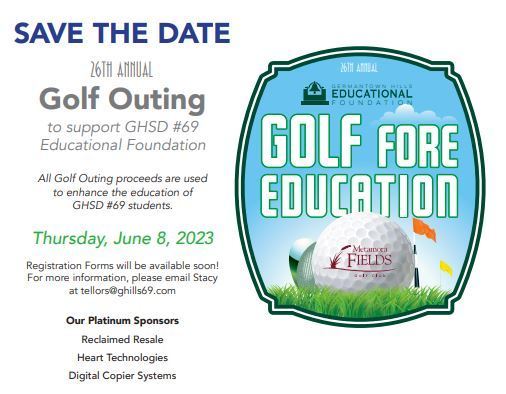 Kindergarten screening is May 22 & 23rd. Please visit the school website (ghills69.com)to begin the pre-registration process and schedule a screening appointment.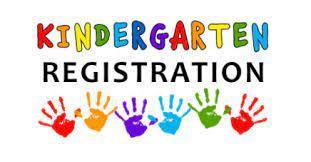 Congrats to our Warrior 8th Grade Volleyball Team who advanced to the IESA 3A State Finals in Pana, IL on Friday at 5:45 pm. You can purchase tickets in advance using the GoFan App. Go Warriors!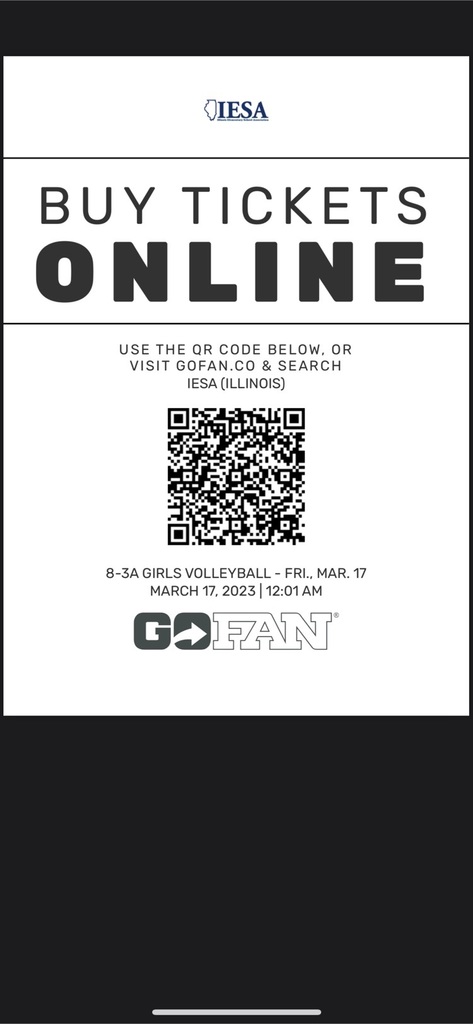 Remember to turn in your Nothing Bundt Cake orders. They are due on Monday, 3/13/23.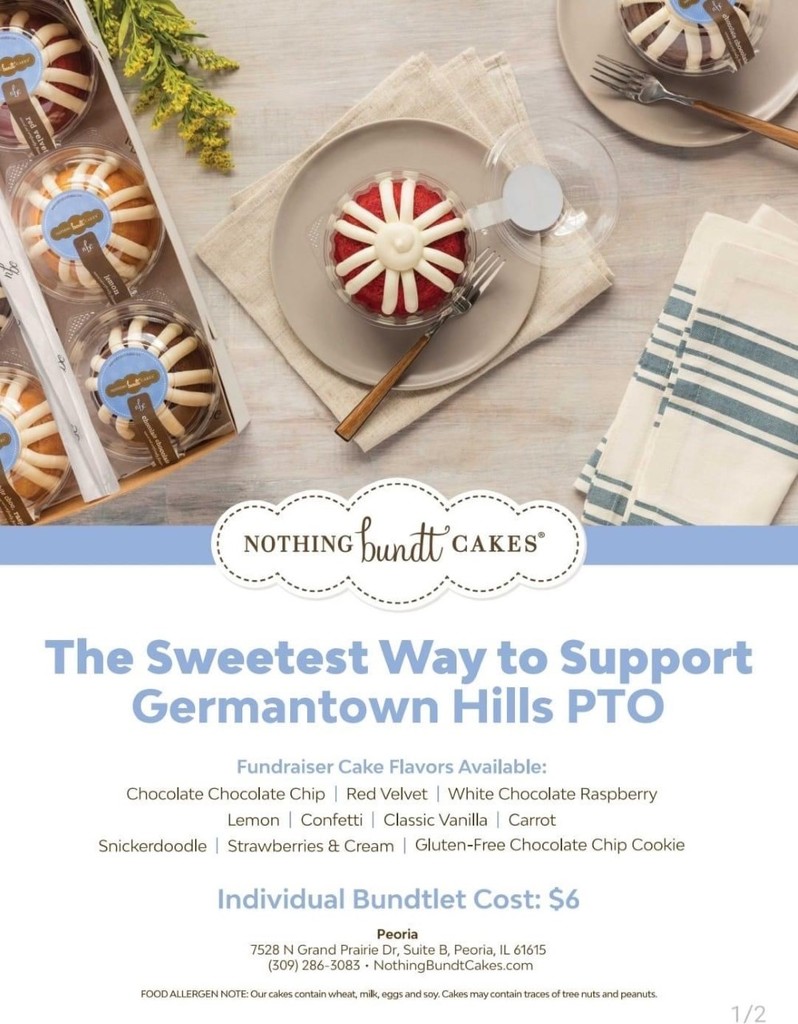 GHMS Dance Team Tryouts for the 2023-24 Season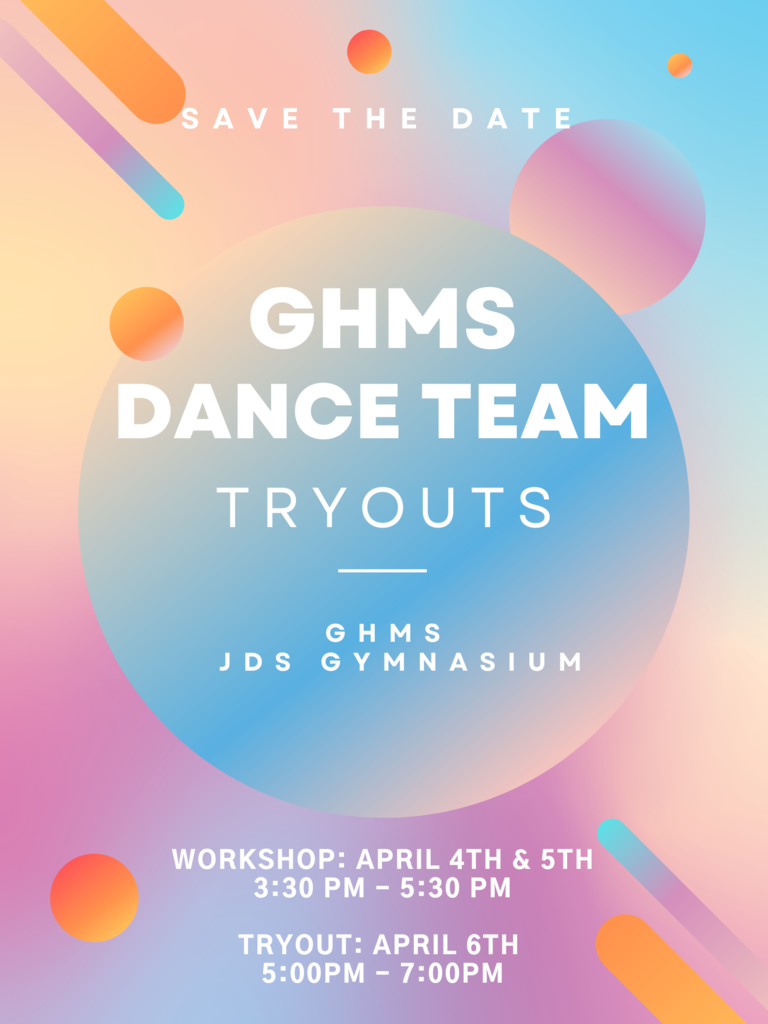 Information on the 2023-24 GHMS Cheerleading Try-Outs
School can be fun and games! DocM's last few minutes of Friday study hall - kids making memories, getting exercise, and having FUN in school ! YES!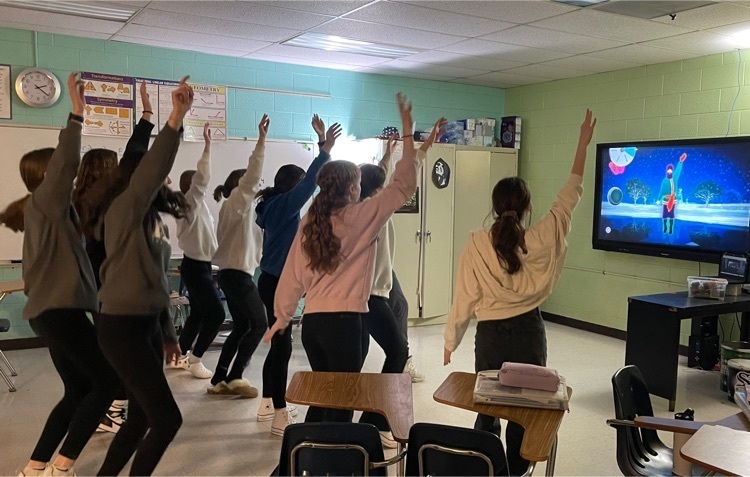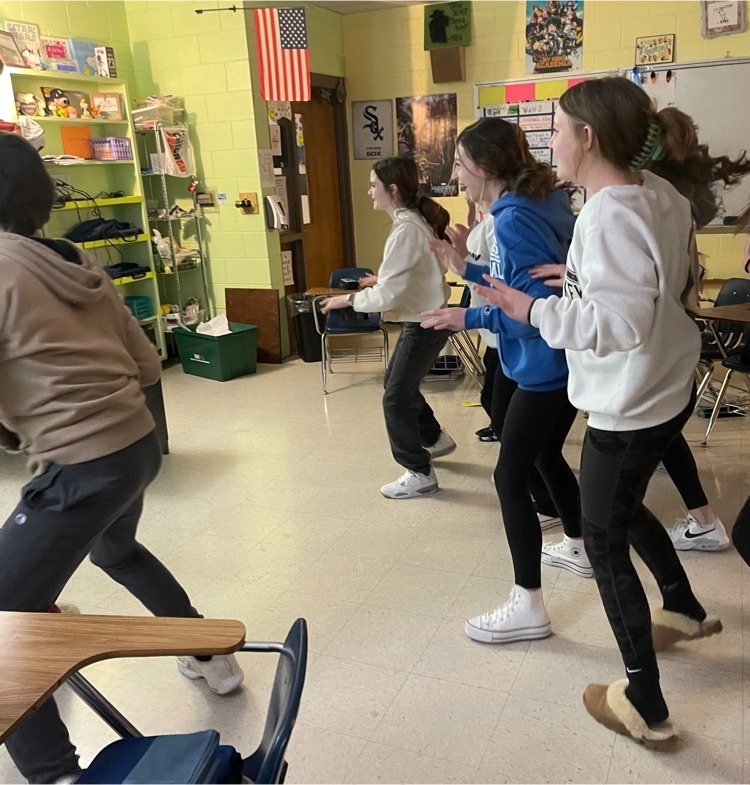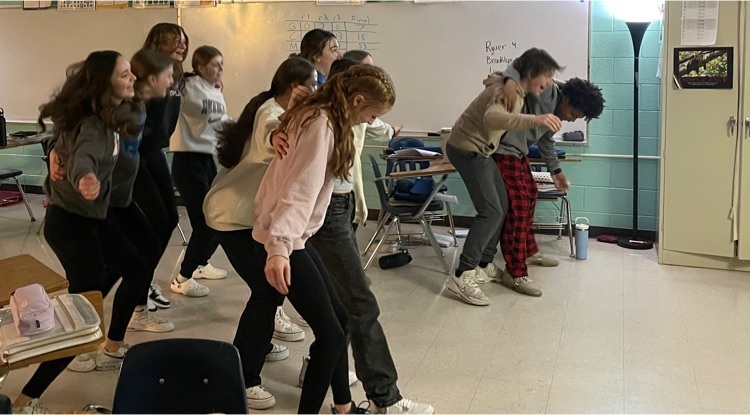 High School Cheerleading Try-Outs for incoming Freshmen are coming up in April. Mark your calendars: Cheer Clinics April 2 April 3 April 4 Try-Outs April 5 April 6

Warrior Chess wins at St. Mary's Invite! 6th GR 2nd place 7th GR 3rd place 8th GR 2nd place Ryan earned 5th place for the 6th overall ! Way to go Warriors !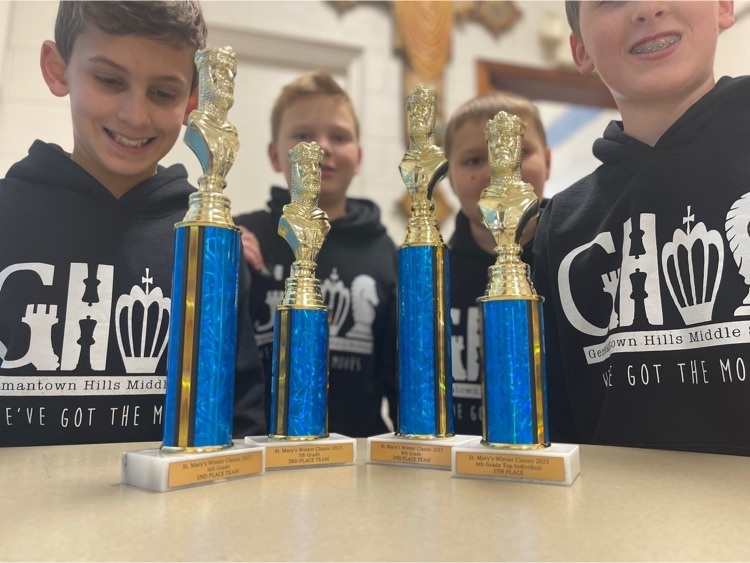 Amazing State showing for the GHMS Chess Team on Feb24&25! Led by Medalist Top 8 finisher Nate A, the 8th grade team finished 8th, the 7th Gr team finished Top 13 and 6th grade team was solid with a 6th place finish! With over 550 participants from over 100 schools, congrats on being recognized as Kind of. Big Deal!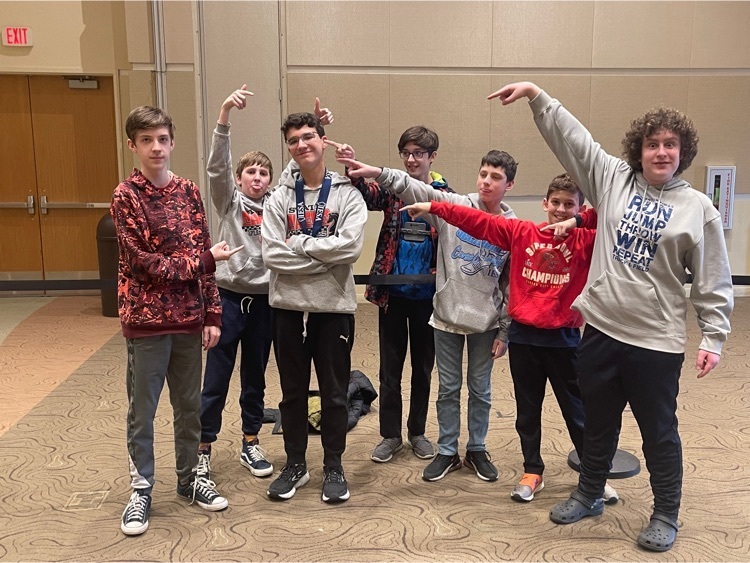 Track & Field Practice will be in the West Gym from 3-5 tonight and the remainder of the week.

GHMS Track and Field starts on Monday after school. An updated sports physical is required in order to participate.

Registration has begun for the Metamora-Germantown Hills JFL Spring Flag Football Season!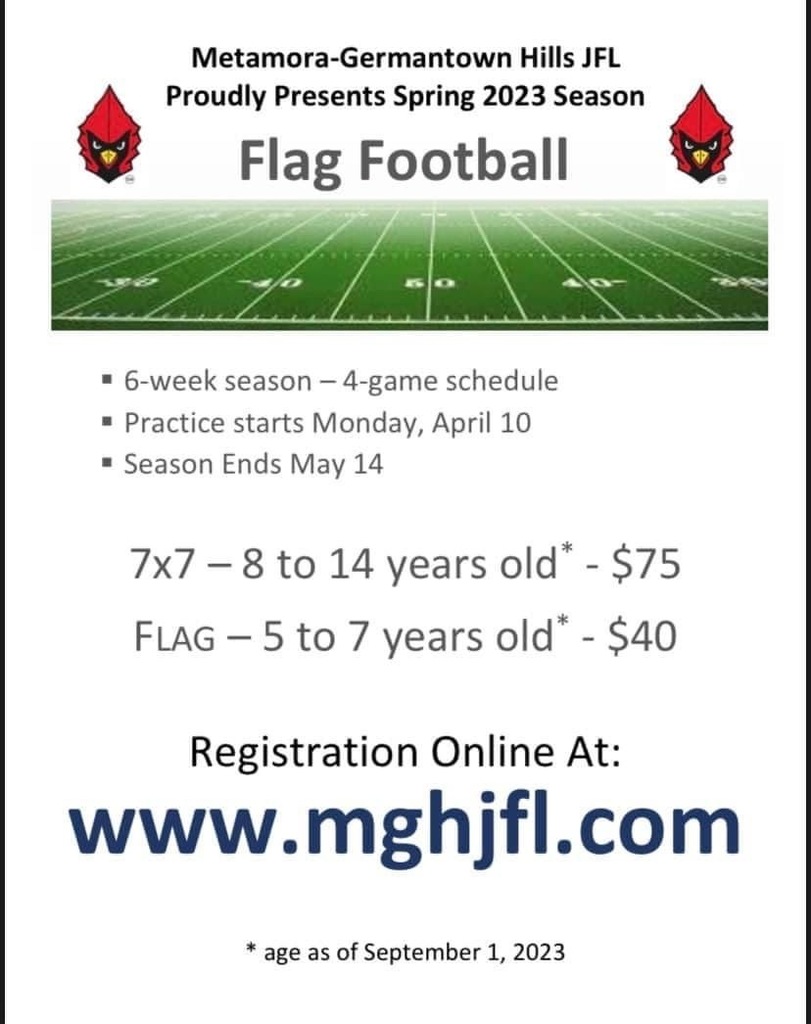 Our School Improvement Day for this month is on Friday, February 24th. Therefore, we will have an early dismissal on this date. Middle school will dismiss at 11:15 AM and Elementary will dismiss at 11:50 AM.

GHMS Track & Field will start on Monday February 27th after school. Students interested in participating in track will need an updated sports physical turned into the Middle School office, in order to participate. We are welcoming 2 new coaches this year, Richard Olson will be the boys track and field coach while Sydney Beccue will be the girls track and field coach.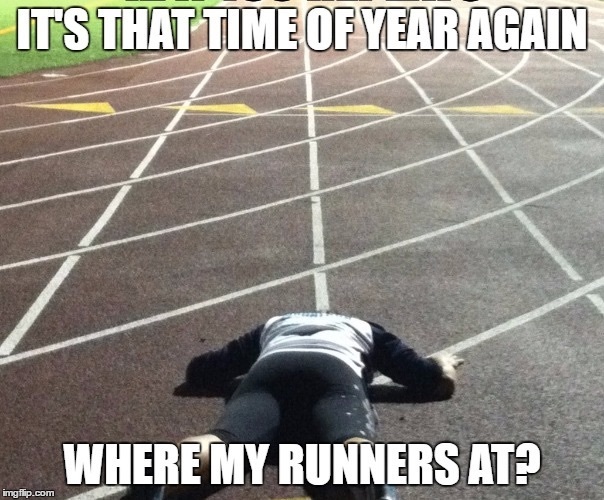 Congratulations to the GHMS Spelling Bee Champions! Jackson Bevard is our first place winner and will compete at the County Bee and also in a Regional Bee through the Scripps National Spelling Bee competition. Ben Thelen was our second place winner and will join Jackson at the County Bee in Eureka. Congratulations to all of the classroom winners that participated in the school bee…..the competition was intense!

Don't forget to send in your money and lists for the kiddos to shop this week!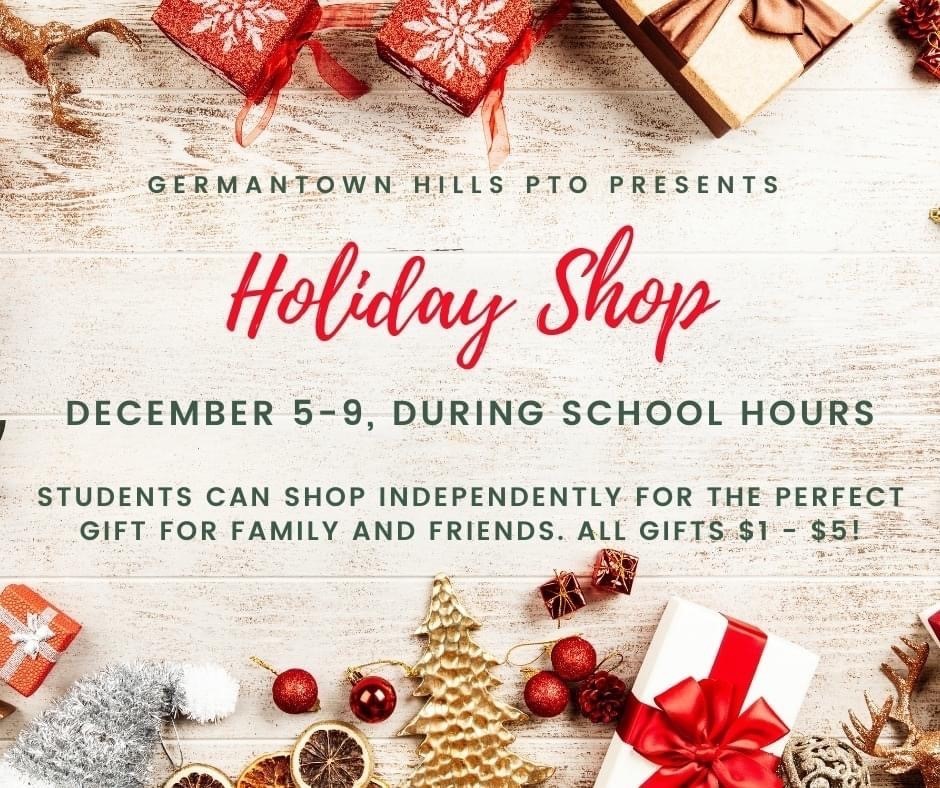 Be sure to eat at Culver's in East Peoria sometime today-Saturday the 10th and show them this picture! They will donate 10% to the Germantown Hills PTO!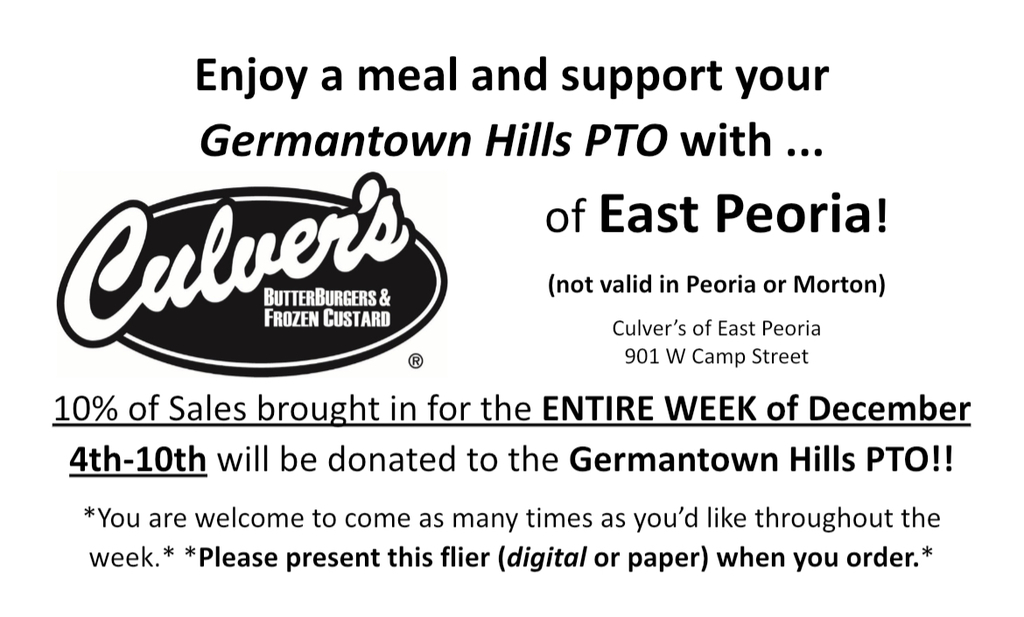 Good Luck to the 8th Grade Girls Basketball Team as they play in the Regional Championship tonight at GHMS vs. Eureka at 5:30